1. Regan now has Monday's off. Which is really nice (especially when he was on call all weekend) So for a family activity yesterday we took the kids to
Kung Fu Panda 2
. Eli is apparently not a movie kid. He's not really at home either but I hoped that a big screen and cool 3-D glasses would get him to stay. Well I was wrong. Sure glad I wasn't at the movies with my kids alone!!
2. I'll be going to Wicked tonight in Calgary. And that's totally wicked :)
3. Still no buyer for our house. Our real estate agent told us last month there were 700 houses on the market in Lethbridge and only 200 sold. Sooooo things aren't looking so positive in that area.
4. Speaking of not positive, I think we are in limbo in every possible way. I won't go into too many details, but seriously. And I'm trying hard to keep this in mind. And just be patient.
5. Read this book this past week. And thought it was great. Great love story, easy read.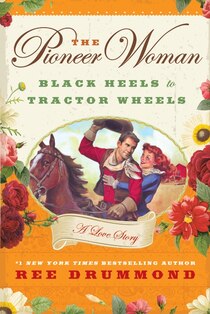 6. Got some new shoots popping up all the time over at my photo blog you can check out
here
. So go over and leave me some comment love hey? One of my favorites from the last posted wedding of Ben and Mandy....
7. Have I mentioned lately that Eli's in a terrible strip of sleeping again?! It is soooo annoying. I am hoping we are out of it tonight. (but I won't hold my breath!) It's like he can't go that long without seeing me or something. He's soooo attached. And he'd better get over it before this baby comes!
8. And speaking of not selling our house.... Regan has started working out in Raymond already. And all the advantages of him being a small town doctor (like home call) we can't take part in since we don't actually LIVE in said small town. Hopefully this week I'll figure out a place for us to rent.
9. I've had an itching to make a quilt lately. Matching ones for Eli and Alden. But I have to find the right material. And I'd probably need to go to a store to look at material to do that hey :)
10. I was late AGAIN on Foto Friday this past week.... so here it is.... Sunflare.